If you are building your brand, I suggest you get this book ASAP!!
I'm hoping to finish reading by this weekend because there is literally so much to learn in this book.
I didn't think there was much more to do to my bio and profile pic but just in the beginning of the book I've learned so much, made the updates to my bio and photo. My follower count has already gone up over 50 new followers in 24 hours. The tips and advice made so much sense.

I will update this post as I make way through it.
"If you've ever scrolled through your Instagram feed and thought, I wear clothes, eat avocado toast and like sunsets, why can't someone pay me to live my best life? this book is for you..."
Powered by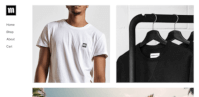 Create your own unique website with customizable templates.